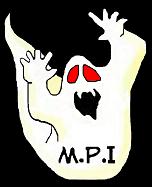 If you would like to be added to this page please email us at markstock87@msn.com
http://www.tvstar-psychic-network.com
The Tv Star Social Network.We are a social network created by Psychics & Mediums for anyone interested in the Psychic or Paranormal world!
(this is a great site to checkout and join and if they are touring in your local area you must go).
http://www.paranormaldatabase.com
The Paranormal Database is a serious ongoing project to quantitatively document as many locations with paranormal / cryptozoological interest as possible, region by region, in England, Scotland, Wales and Ireland. Sixty-five areas are currently covered, now totaling over 8500 entries, with frequent additions and current stories continuously updated.
http://www.tamworthparanormal.co.uk
We are a small team of ten who is based in Tamworth, within the West Midlands UK. We endever to investigate and uncover any phenomena that can not be explained through standard scientific channels; to investigate principles of reality transcending those of any particular science.

uk's home of ghosthunts
http://www.hauntingbreaks.co.uk
COPYRIGHT MIDLOTHIAN PARANORMAL INVESTIGATIONS